Hotline: 913070229 w godzinach 10-17 ·
Kontakt
Squeezer 05 FMP
Zaufany sojusznik.
Squeezer 05 FMP to najmądrzejszy z naszych wyciskanych markerów.
Wyposażony w okrągłą końcówkę Flowtex 5 mm, w połączeniu z miękkim korpusem, jest to narzędzie do definitywnych akcji na mieście.
Squeezer 05 FMP jest wypełniony 45 ml Full Metal Paint. Spróbuj pisać nim po gładkiej powierzchni, a na bank zwariujesz! ;)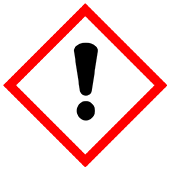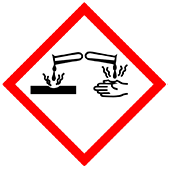 H336 Może wywoływać uczucie senności lub zawroty głowy.
H319 Działa drażniąco na oczy.
Squeezer 05 FMP Death Black
27 zł
Squeezer 05 FMP Bogota White
27 zł
Squeezer 05 FMP Flash Yellow
27 zł
Squeezer 05 FMP Sunray Yellow
27 zł
Squeezer 05 FMP Clockwork Orange
27 zł
Squeezer 05 FMP Ferrari Red
27 zł
Squeezer 05 FMP Piggy Pink
27 zł
Squeezer 05 FMP Jellyfish Fuchsia
27 zł
Squeezer 05 FMP Goldrake Purple
27 zł
Squeezer 05 FMP Iceberg Blue
27 zł
Squeezer 05 FMP Miami Green
27 zł
Squeezer 05 FMP Obitory Green
27 zł
Squeezer 05 FMP Laser Green
27 zł
Squeezer 05 FMP Burning Chrome
27 zł
Squeezer 05 FMP Klondike Gold
27 zł
Squeezer 05 FMP Neon Orange
27 zł
Squeezer 05 FMP Neon Green
27 zł
Squeezer 05 FMP Neon Fuchsia
27 zł